We are an audio visual and event management company with a social enterprise approach to how we do business. Charities: As a charity you receive discounted rates and a donation from our profit share scheme. Businesses: As a business, not only do you get our excellent service but when you choose to work with Waggle Events, you can nominate a charity of your choice to receive a donation from us as part of our Waggle Events profit share with charities.
We're Rob and Claire Watson. We founded Ripple Events in November 2016, now called Waggle Events, after working in audio visuals for twenty years managing live events, conferences and award ceremonies across the UK and Europe.  
Our 20 years of experience in the industry means that we can work with charities, organisations and businesses to provide full event planning and management or can simply step in to cover aspects of the staging or sound and visual systems.
We were both born in the South West and have lived and studied here for many years. We have set up Waggle Events so that we can continue to provide audio visual equipment and expertise to businesses, charities and organisations AND help support charities by making donations through our profit share scheme. We may be a small business but we have a big social conscience!
Waggle Events is an audio visual business with a strong social ethos, based in the South West. We love working with charities to help them make the most of the events they run, whether it's working with volunteer teams, using our expertise or providing technical support and resource.
In 2017, we worked with a number of organisations including  Teignbridge Council, Rowcroft Hospice, Westcountry Personnel and Devon Air Ambulance. We ran social media 'walls', live camera feeds and provided staging and lighting. We provided LED screens for pop-up cinemas, outdoor sports events and family days. A highlight this year was screening the Tour de France as part of the Dartmoor Classic run by Mid Devon Cycling Club.
Previously, we have worked with a broad range of companies including Macmillan and The Teenage Cancer Trust.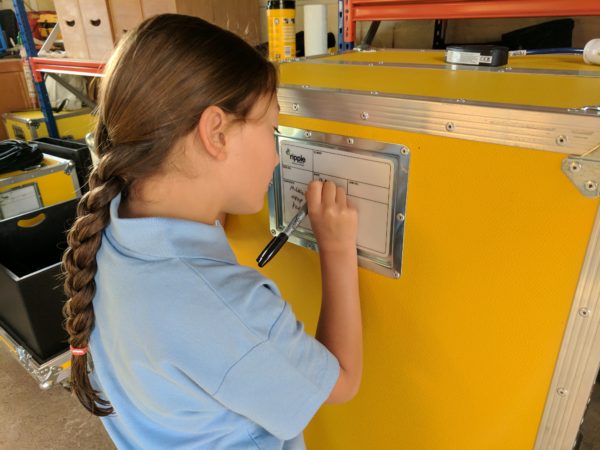 "Dear Rob - A massive thanks all your help with the design and set up of the stage and management of the AV throughout our Congress. The stage was absolutely amazing. Everyone loved it, particularly the logo. We received a lot fabulous feedback from speakers about the Conference and the care and attention they received from everyone involved which includes you and your team. 
I wanted to add my personal thanks for your support of me throughout the event, particularly with regard to the timing of the sessions. Keeping the speakers to time was one of the key elements to the success of Congress, and we couldn't have done this without you.   It was a real pleasure working with you. Huge thanks again."
 Sam Smith - Head of Nursing and Quality (North)
"Setting up our own business has been a dream for as long as we can remember. Realising that we can do it in a way that will give something back to charities and organisations we admire has given us the incentive to make it happen. 
We're really excited to be working together to create something that we and our daughters can all be involved in and proud of. We look forward to talking to you about your event and how we can help it to flourish"
Rob & Claire Watson